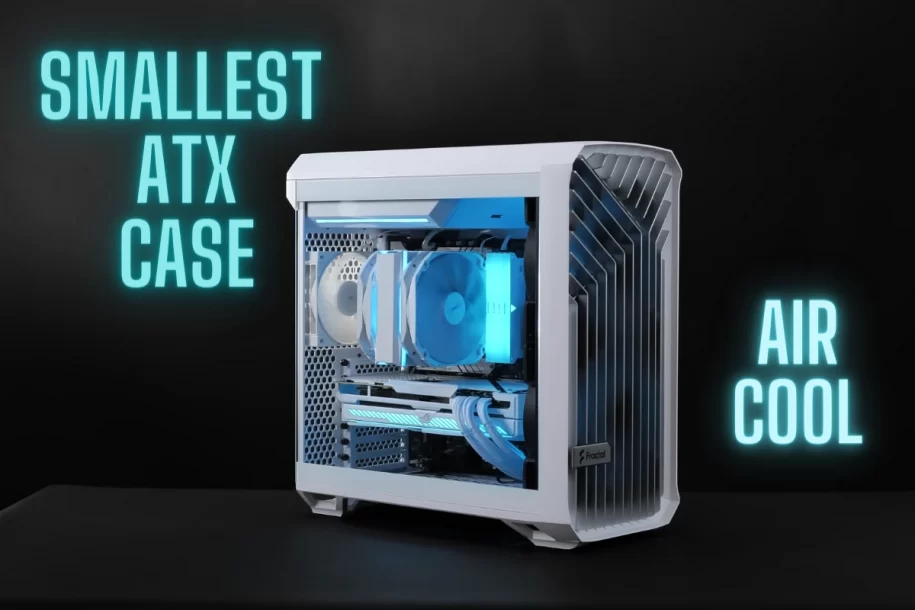 If you're new to PC building, our buying guide for the Smallest ATX Cases can help you make an informed decision and build a PC that's headache-free in the long run. On the other hand, veteran builders who already know what to look for in a PC case and which design and dimensions are best suited to their needs can skip straight to our list.
No matter your level of expertise, we've got you covered with the information you need to make the right choice for your PC build.
Buying Guide for Smallest ATX Cases
1- Enough Clearance for Graphics Cards
When money is not an issue, every builder fantasizes about future improvements. This adds more importance to GPU compatibility which is a critical feature for a tiny chassis; so keep in check PCIe expansion clearance for the maximum length GPU.
2- Great Cooling
Another important consideration is ventilation; when selecting a case, you have the option of going with a complete mesh aperture or a glass front. But, if you ask me, I'd choose mesh over glass for the front, though this may not be the situation for everyone's preferences, which an AIO water cooling system help.
3- Lightweight
A bulky PC may be sturdy, but it should not be difficult to carry from one location to another, so plan ahead of time, if you need a lightweight chassis or a strong one, each has its own set of downsides and benefits.
4- Perfect Measurements
While your room may not be as small as London apartments, having a little computer has some advantages over giant oversized desktops. But do not disregard dimensions and read and compare every case size for your desired length and depth.
5- Drives and Front-Panel Ports
Every PC case should have upgradeable front IO ports but PC makers don't listen to us, yet we're living with permanent ports, so pay attention to what you can get in I/O, and drive bays are not much different, choose flexible options and avoid hot-swaps that kills space.